Septembre – Décembre 2020

Winner of the first edition of the Pli PublicWorkshop, the BehaghelFoiny studio was offered the opportunity to exhibit its colorful pieces at the Maison ARCHIK Marseille.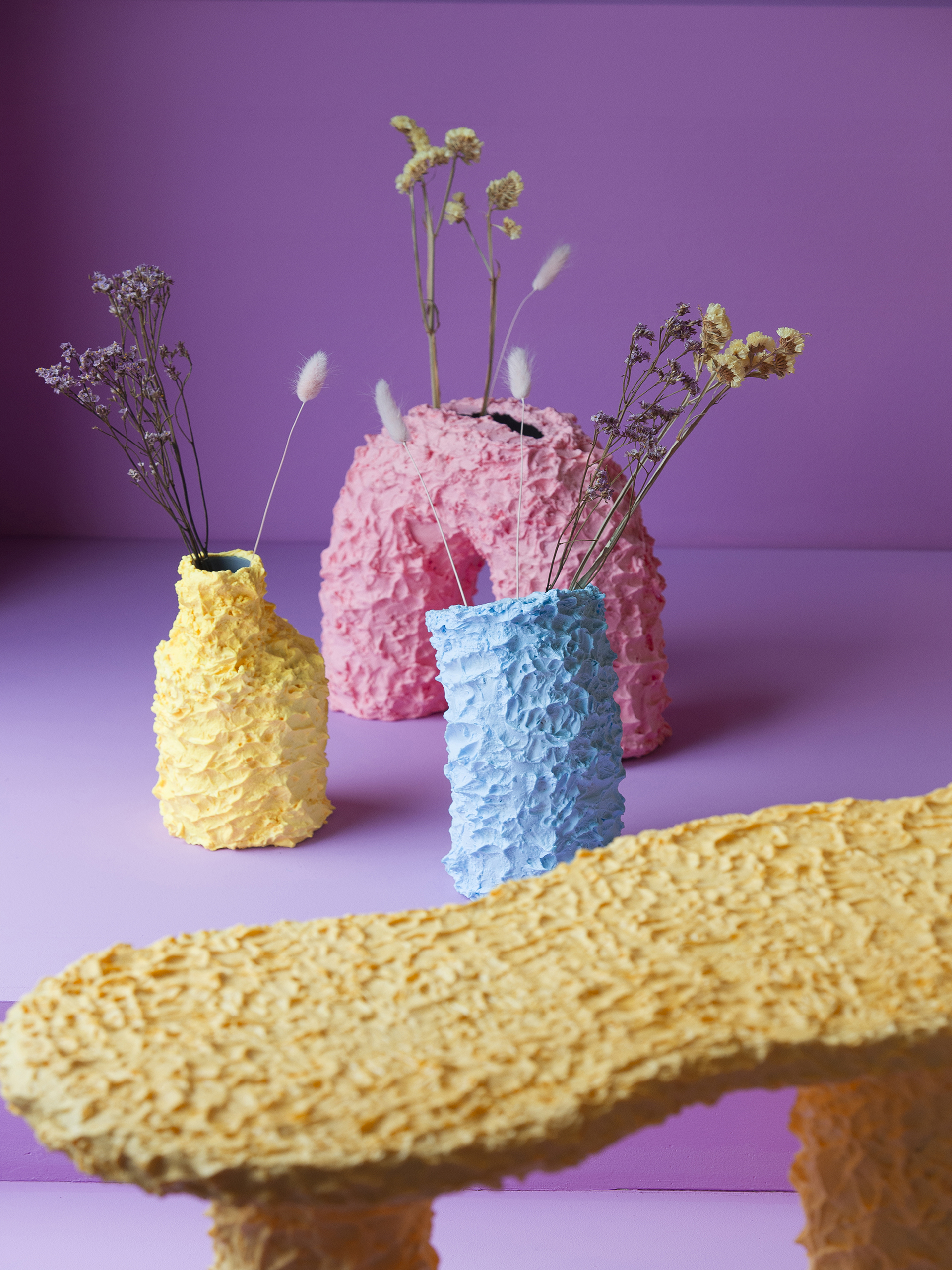 Their work revolves around a flexible aluminum tube, which they twist and untwist to draw the object in space. To reinforce the silhouette, they then cover it with plaster, fiberglass and resin as needed. The solidified object is then covered with a tinted coating, applied with a knife like an exaggerated textured plaster.
The detour by hand then reveals the alternative potentials of industrial tools. Without reducing materials to their conventional functions, Antoine and Alexis consider them with a primitive eye as raw resources to manipulate. "Tubulure" tends towards a new type of craftsmanship that would mutiny a production system dependent on heavy industry and a standardization of tastes.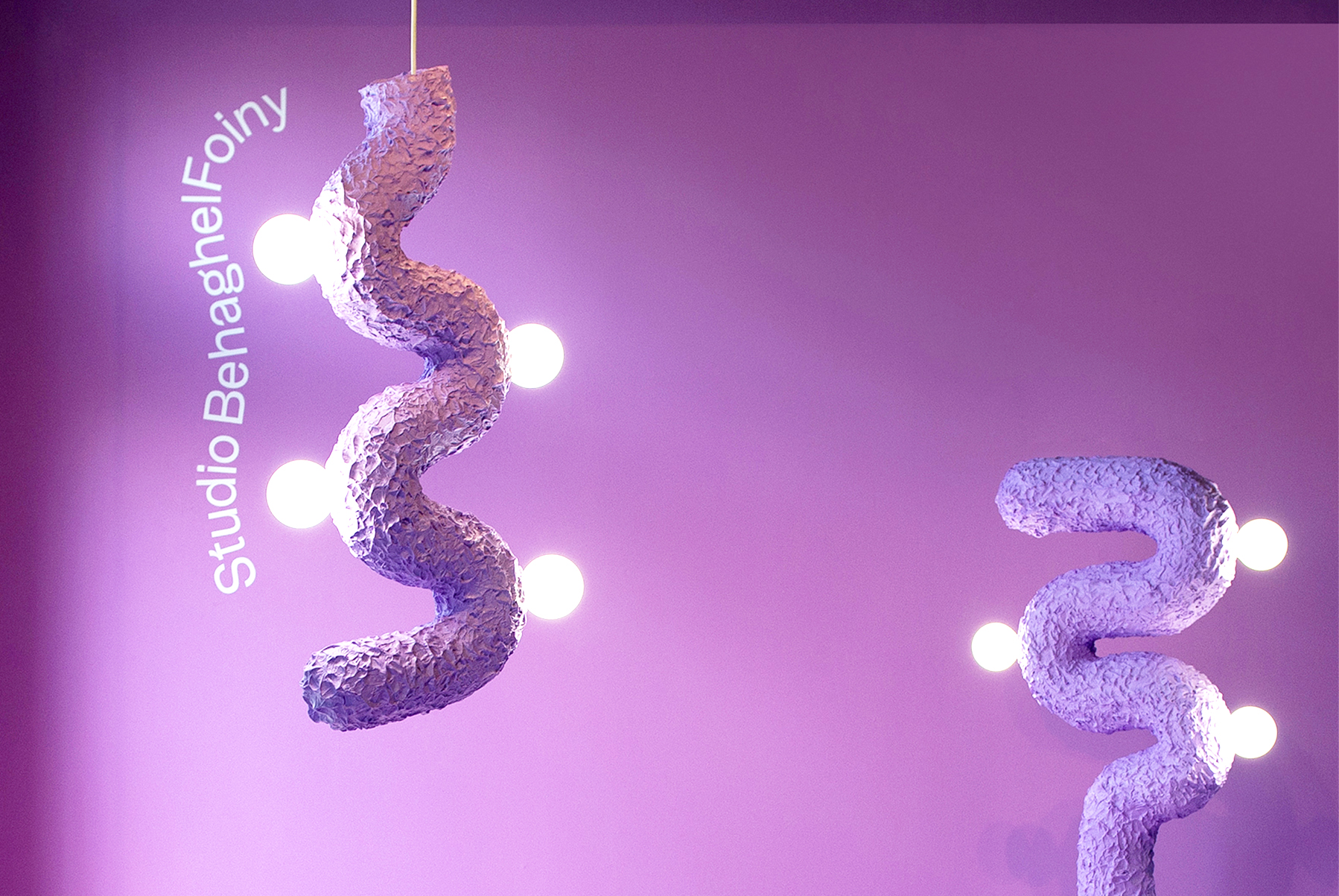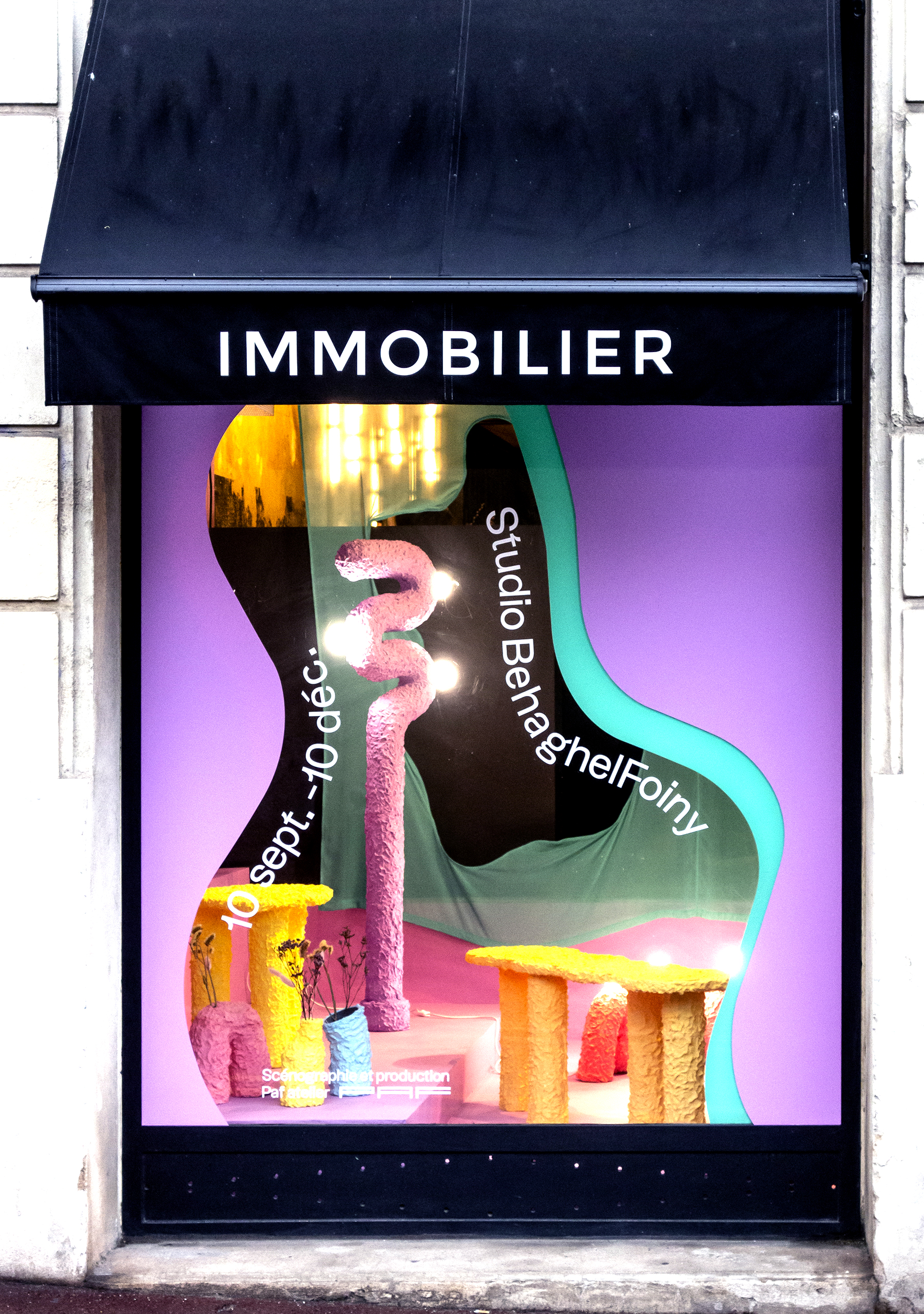 Studio BehaghelFoiny
The duo, composed of designers Alexis Foiny and Antoine Behaghel, conceives a new typology of furniture in the form of transitory objects. Starting from the premise that the domestic universe to which we have access in the large distributors seems sometimes stuck in prefabricated and standardized representations, they propose an alternative domestic universe. Also qualified as a laboratory, the design studio multiplies the experiments in an exhaustive way, in the form of an inventory.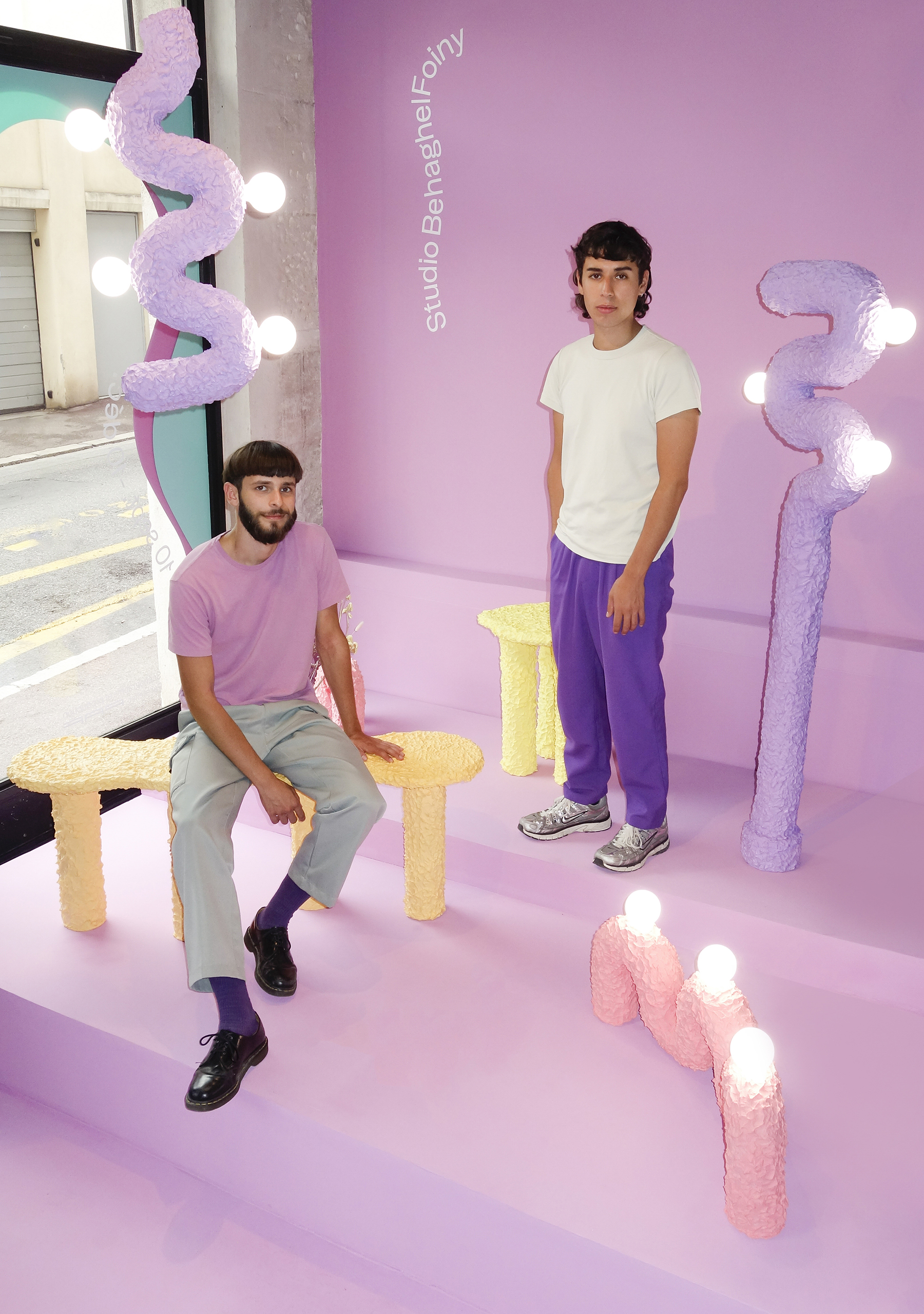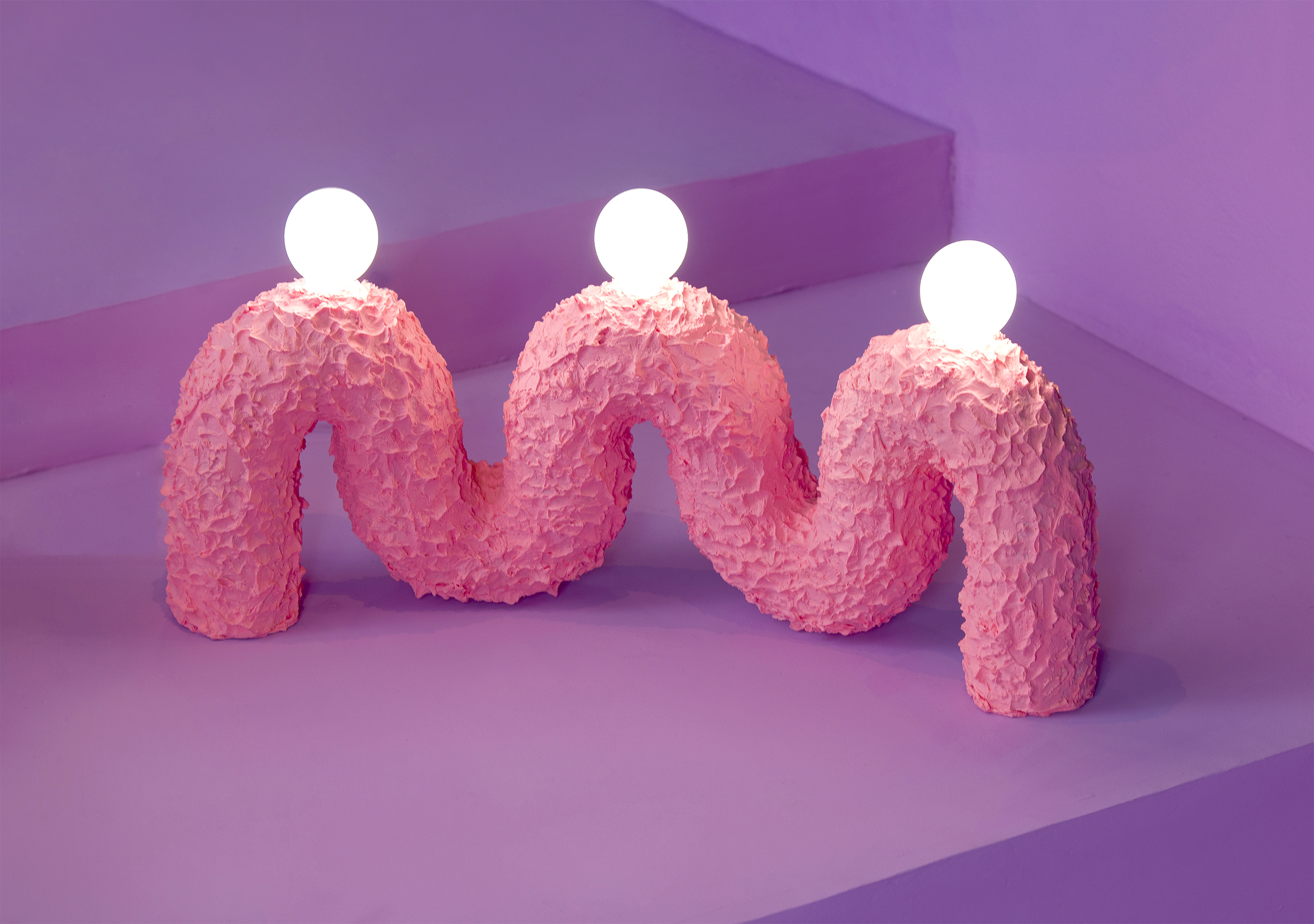 A primitive look at the material.
In the midst of industrial resources, they have developed an ability to produce furniture in an absolutely autonomous, and "neo-prehistoric" way.
Du 10 septembre 2020 au 10 décembre 2020
à la Maison ARCHIK Marseille