In collaboration with the Villa Noailles, the Cirva and the Château Borély, ARCHIK presents this summer 2021 'Echoes', an exhibition dedicated to a new generation of designers, all winners of the grand prize of the Design Parade Hyères.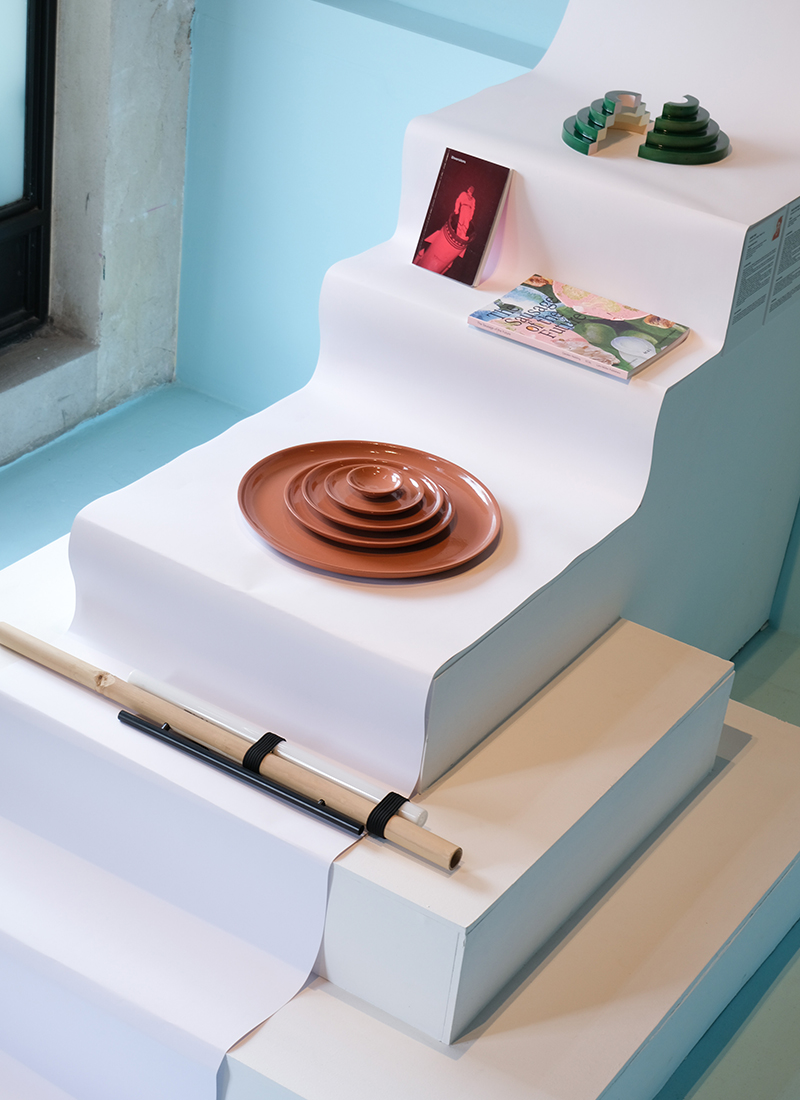 While "Souffles", the twin exhibition hosted by the Château Borély, focuses on the work of these designers at the Cirva around the material of glass, ARCHIK has chosen to present a set of pieces with a plural vocabulary in response to this research.
In a fresh scenography, the objects imagined by Pernelle Poyet, Samy Rio, Julie Richoz, Carolien Niebling and Sara de Campos, answer each other and lead us in a joyful wandering between plastic experiments and detour of traditional craft production techniques.
Whether it's lighting, furniture, books or tableware, each object presented testifies to the designers' desire to build bridges between ideas, between know-how, between worlds. Design as a bridge, as a language, as an echo. Echo between tradition and modernity, between form and color, drawing and volume.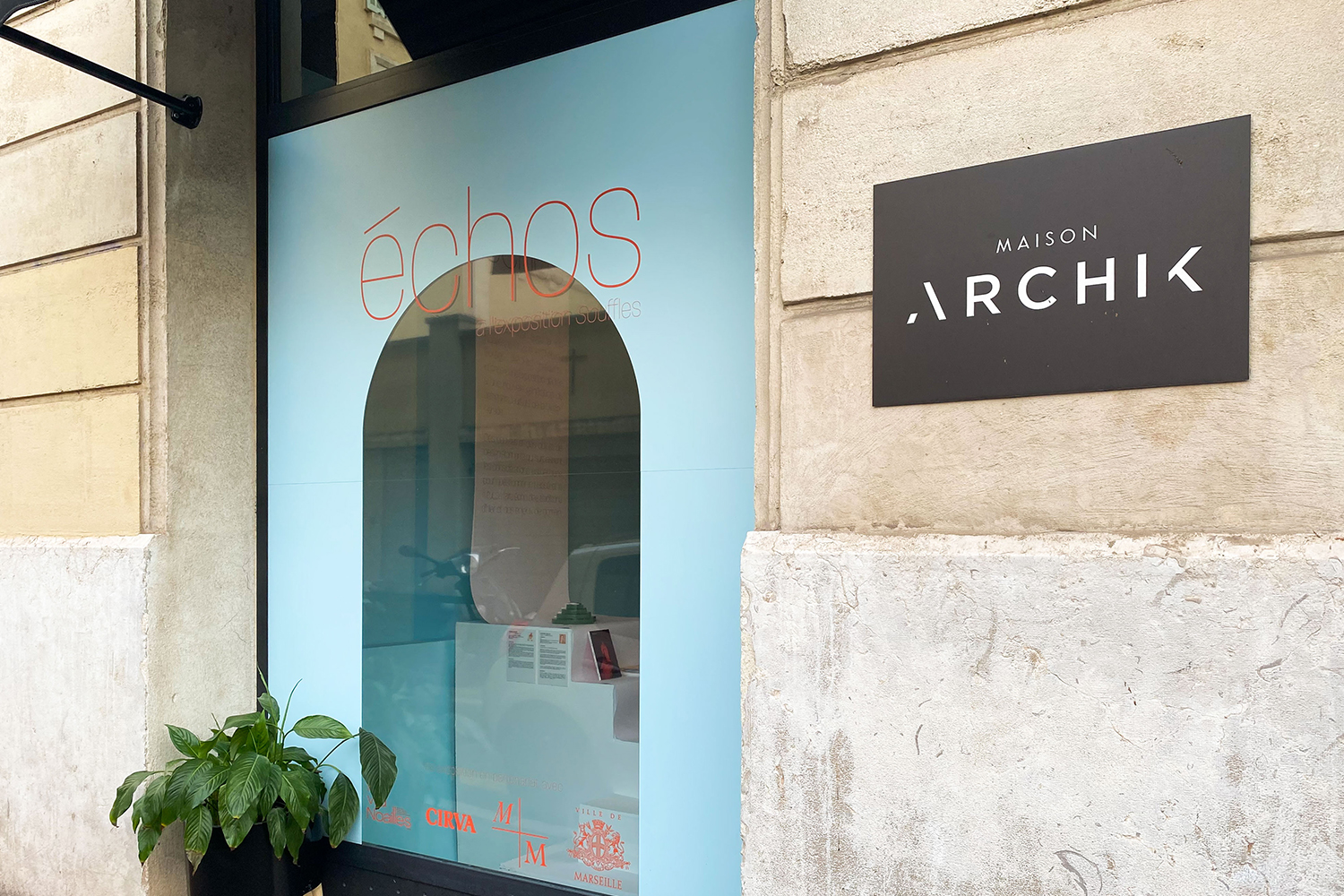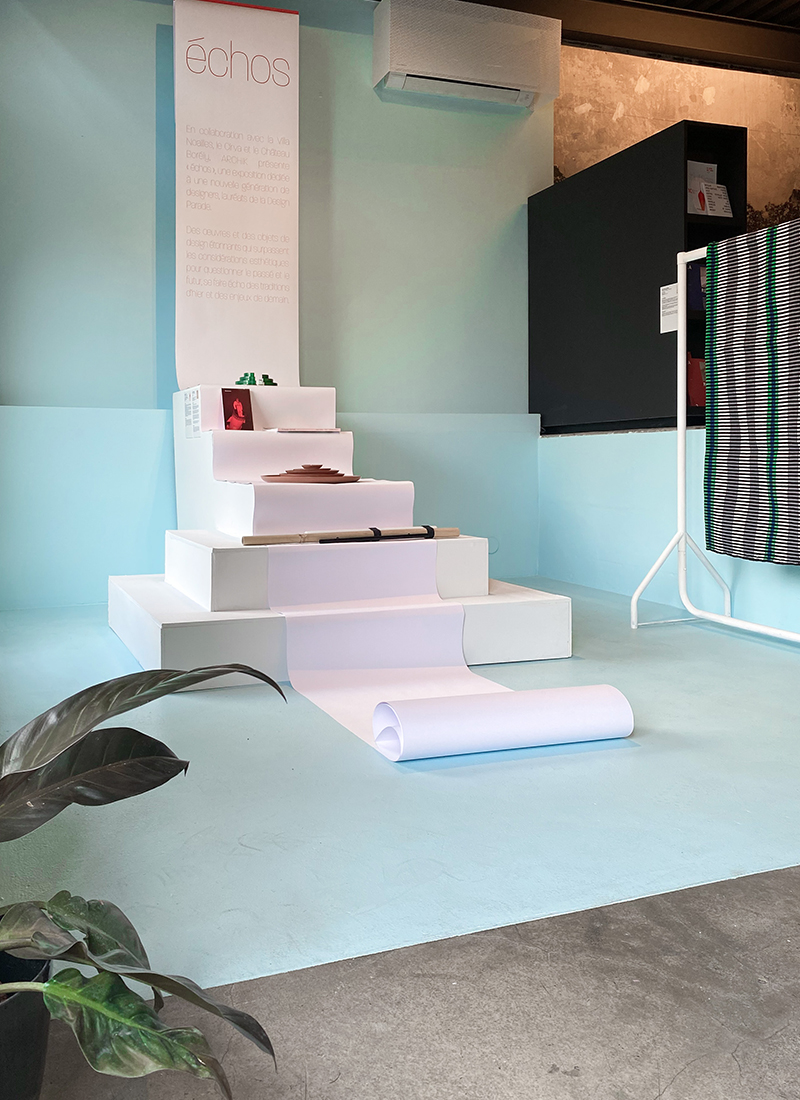 The Designers
Through her Autels Particuliers, Pernelle Poyet questions the evocative power of objects. Her sculptures, creative experiments inspired by the religious and the play of light and shadow, seek to transcribe into volume elements of the drawing.
How can design and its production techniques translate the finesse and nuances of a design? To what extent can they bring a new perspective on an age-old know-how, on the culture of a country? This is the bridge that Julie Richoz has chosen to explore, alongside the publisher Trame: her Giro ceramics made in Fez are the fruit of an enchanting balance between modern vision and traditional craftsmanship.
Samy Rio is also committed to using design as a spokesperson for know-how. With his Dota walker, published by ARCHIK, he confronts bamboo and anodized aluminum, in other words tradition and modernity. The bamboo is handcrafted into a perfect tube, not only giving the piece a contemporary look, but also highlighting the quality and precision of the handwork and the potential of a natural and ecological material.
A deep concern for detail, durability and functionality is also found in the work of Sara de Campos, who since Lisbon has been developing a series of objects and furniture that show a sensitive approach to materials, minimalism that allows each time to reveal the intrinsic beauty of the material.
In another register, Carolien Niebling uses design to unite the fields of science and food. Her work "The Sausage of the Future" questions the techniques of sausage production, often equated with junk food, and imagines new future potentials for them, more consistent with a sustainable food culture.
To go beyond aesthetic considerations, to go beyond formal research to better question the past and the future, to echo the traditions of yesterday and the ecological stakes of tomorrow.
From July 7, 2021 to the end of September 2021
at the Maison ARCHIK Marseille
The exhibition "Souffles"