Posture(s) I Anthony Guerrée

The exhibition Posture(s) retraces the creative process of the French designer Anthony Guerrée, and allows to discover how he draws a seat from a posture.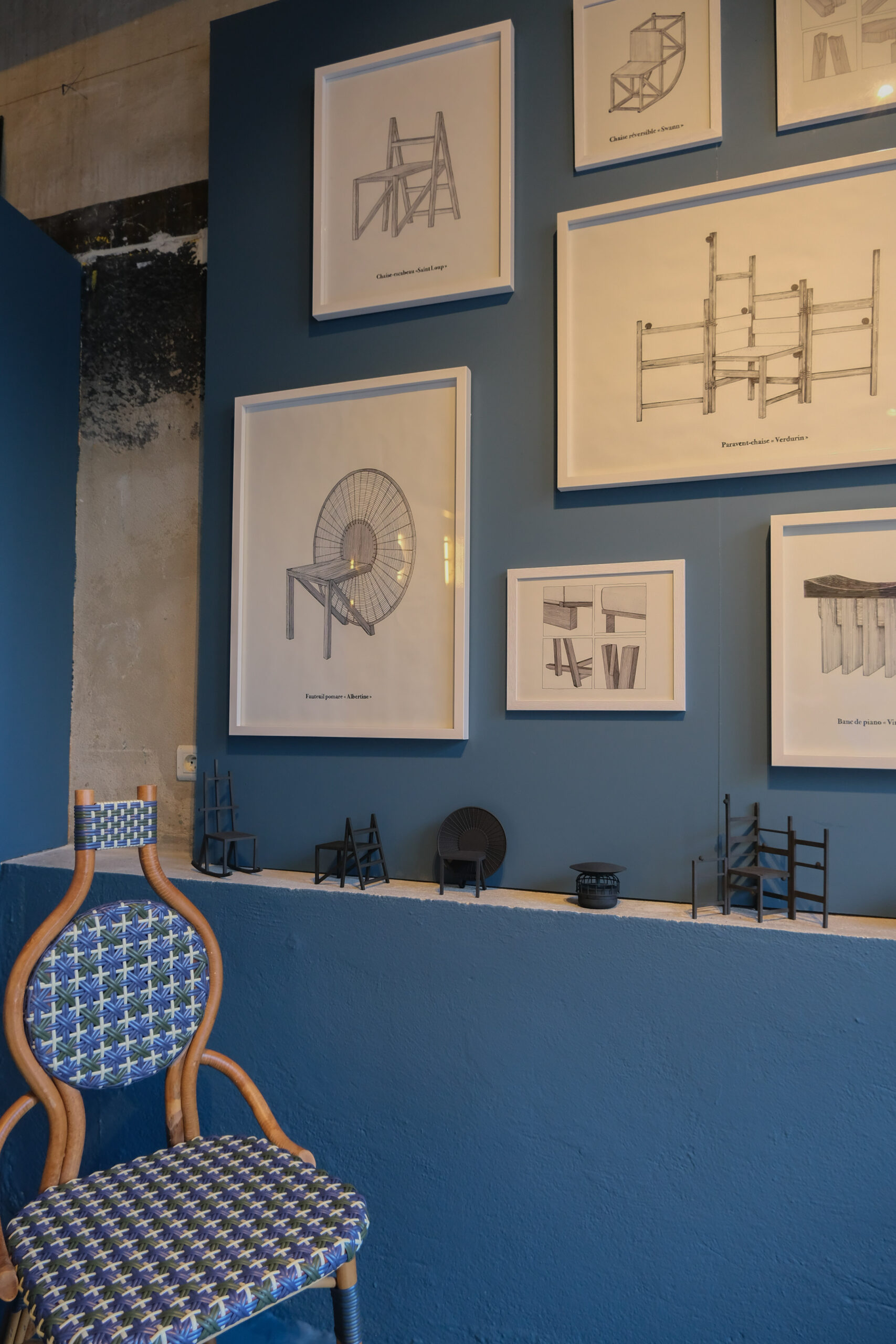 This scenography honors the research work that the French designer Anthony Guerrée has been conducting for several years around « the seat ». This functional furniture orientates by its conception and its design, the posture that one adopts in contact with it and consequently its use. The inclination can either invite discussion and sharing, or conversely, withdrawal. ARCHIK and Anthony Guerrée invite visitors to immerse themselves in the designer's creative process by exhibiting the sketches and models of his chair collection entitled « Les assises du temps perdu », inspired by the characters in Marcel Proust's novel « À la recherche du temps perdu ».
As the new director of Habitat's design studio, Anthony Guerrée delved into the brand's archives and developed his first chairs. UP and DELTA, two strong pieces with clear geometric shapes that offer a play of full and empty spaces, are exhibited here at the Maison ARCHIK Marseille.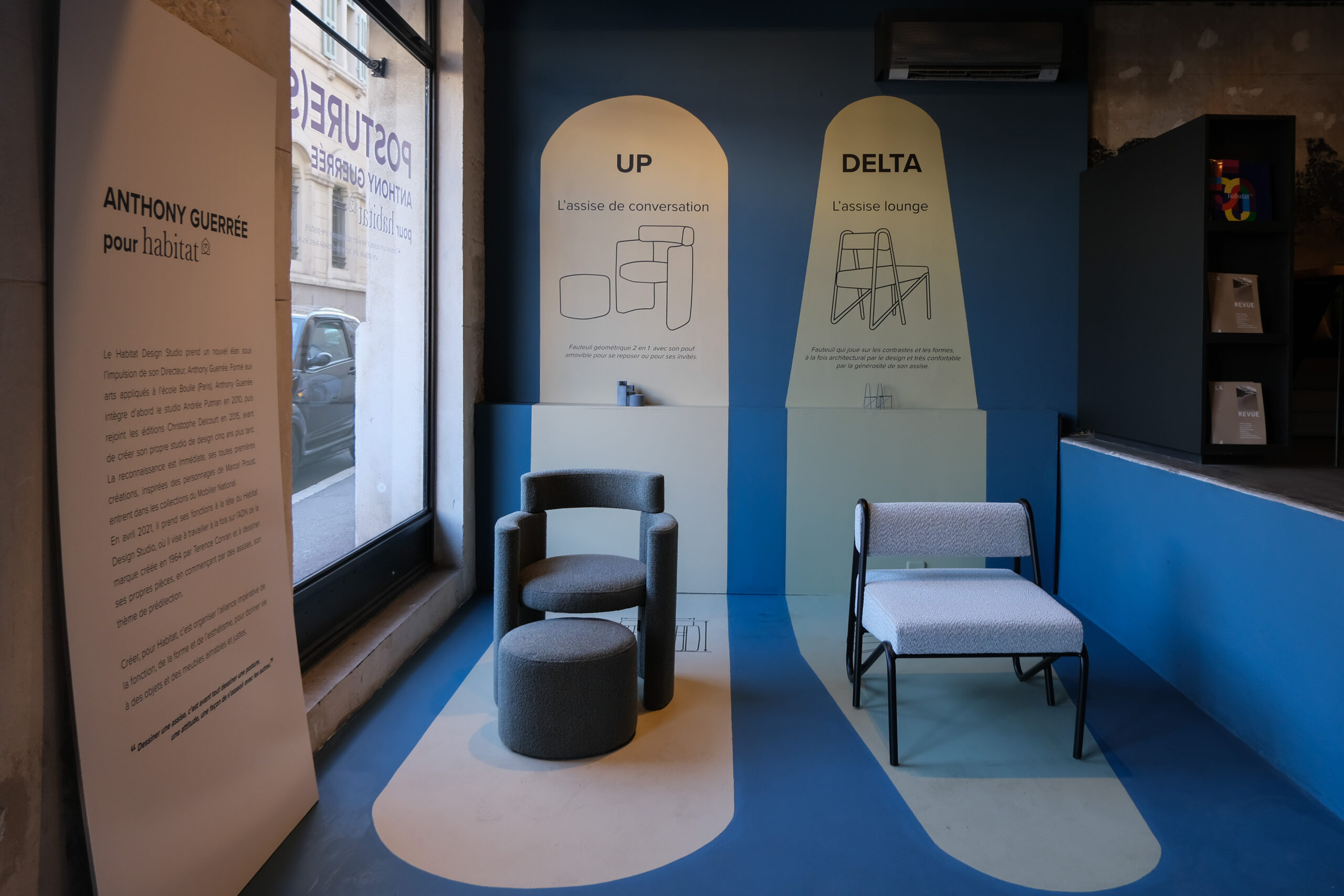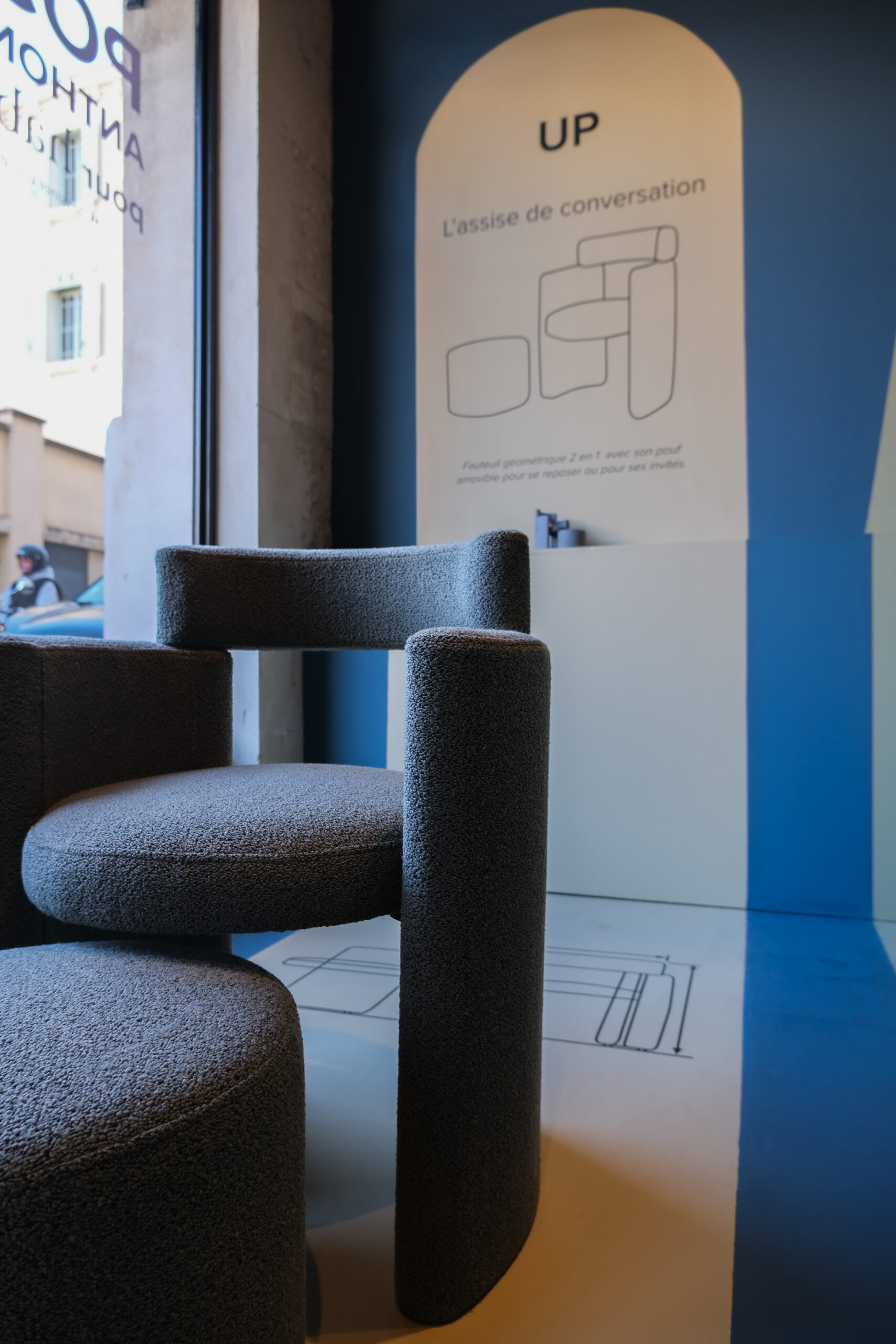 Anthony Guerrée
Anthony Guerrée is one of those designers who are about to mark our decade. Trained at the Ecole Boulle, the designer just graduated and joined the prestigious Studio Andrée Putman where he designed custom-made furniture for major architectural projects. He then spent five years working with Christophe Delcourt, designing furniture for his eponymous brand, as well as for international collaborations.
In 2020, Anthony Guerrée launched his own design studio. It was then that he unveiled his first manifesto project inspired by his reading of Proust, « Les assises du temps perdu », each corresponding to a character in the book. In 2022, the « Verdurin » chair from the same collection entered the collections of the Mobilier National. At the same time, he was awarded the « French Design » prize at the Élysée Palace.
At the same time, he designs for many French and international brands such as Kann Design, Linteloo or Nosten. In September 2022, he exhibited at La Maison La Roche (Fondation Le Corbusier) his collection « Fragments» which he had imagined for M Éditions, a design publisher created by Les Marbreries de la Seine, and which questions two myths: Greek architecture and Le Corbusier. The same year, he was named director of the design studio for Habitat.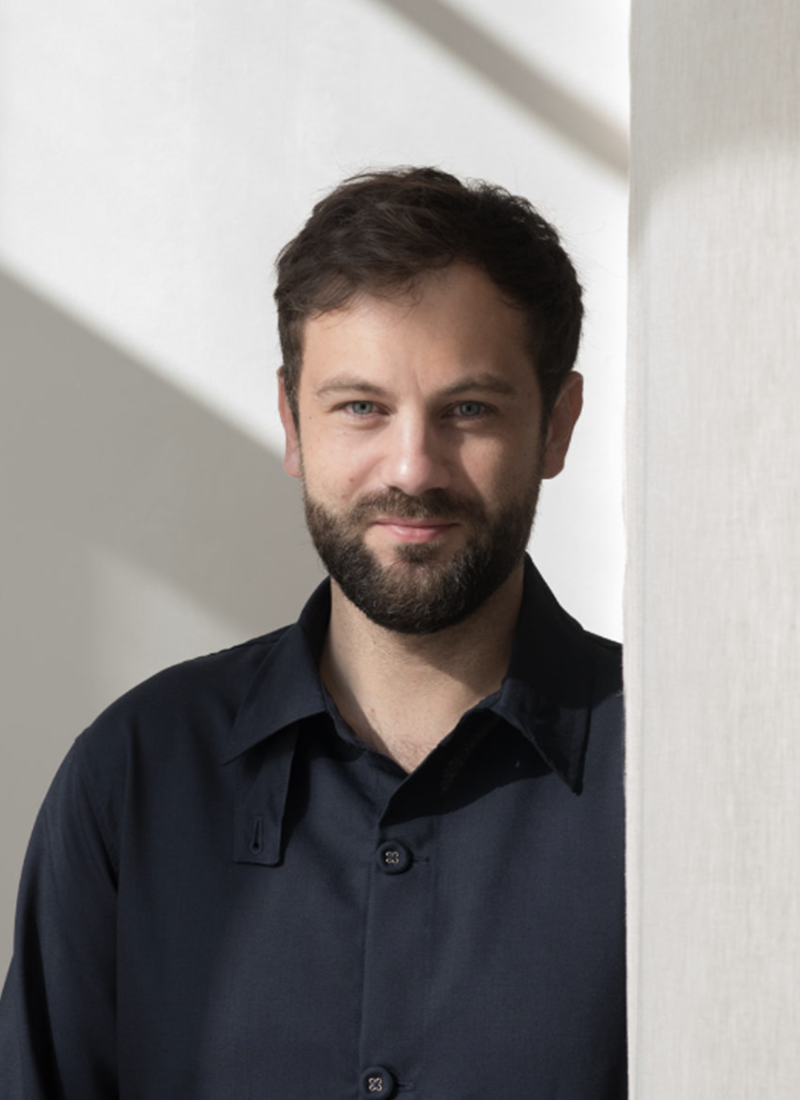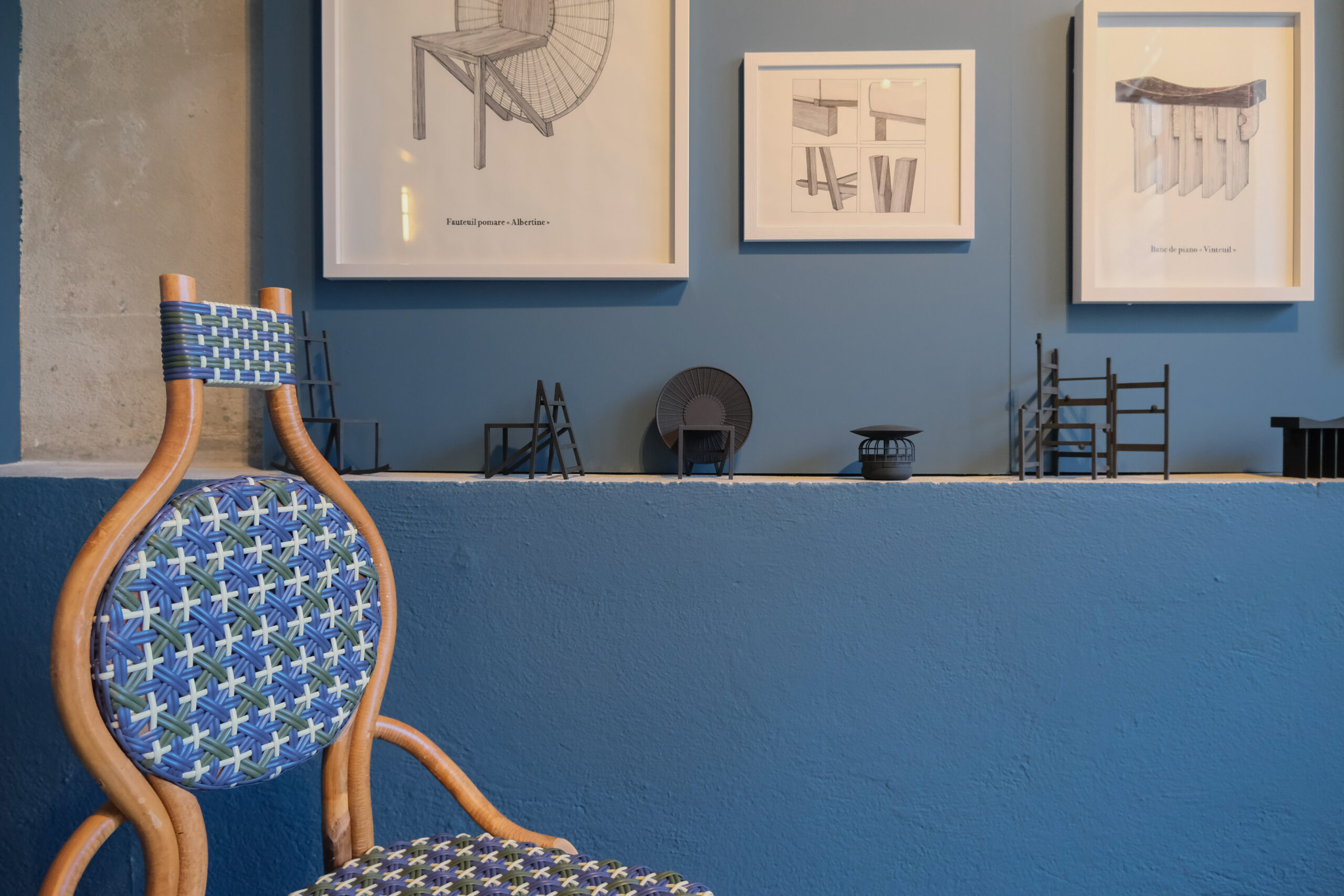 « Drawing a seat is above all drawing a posture, an attitude, a way of sitting with others. »
From March 2nd to May 31st 2023
in Maison ARCHIK Marseille