"FOLLE ENVIE" Studio MARCEL POULAIN X Relax Factory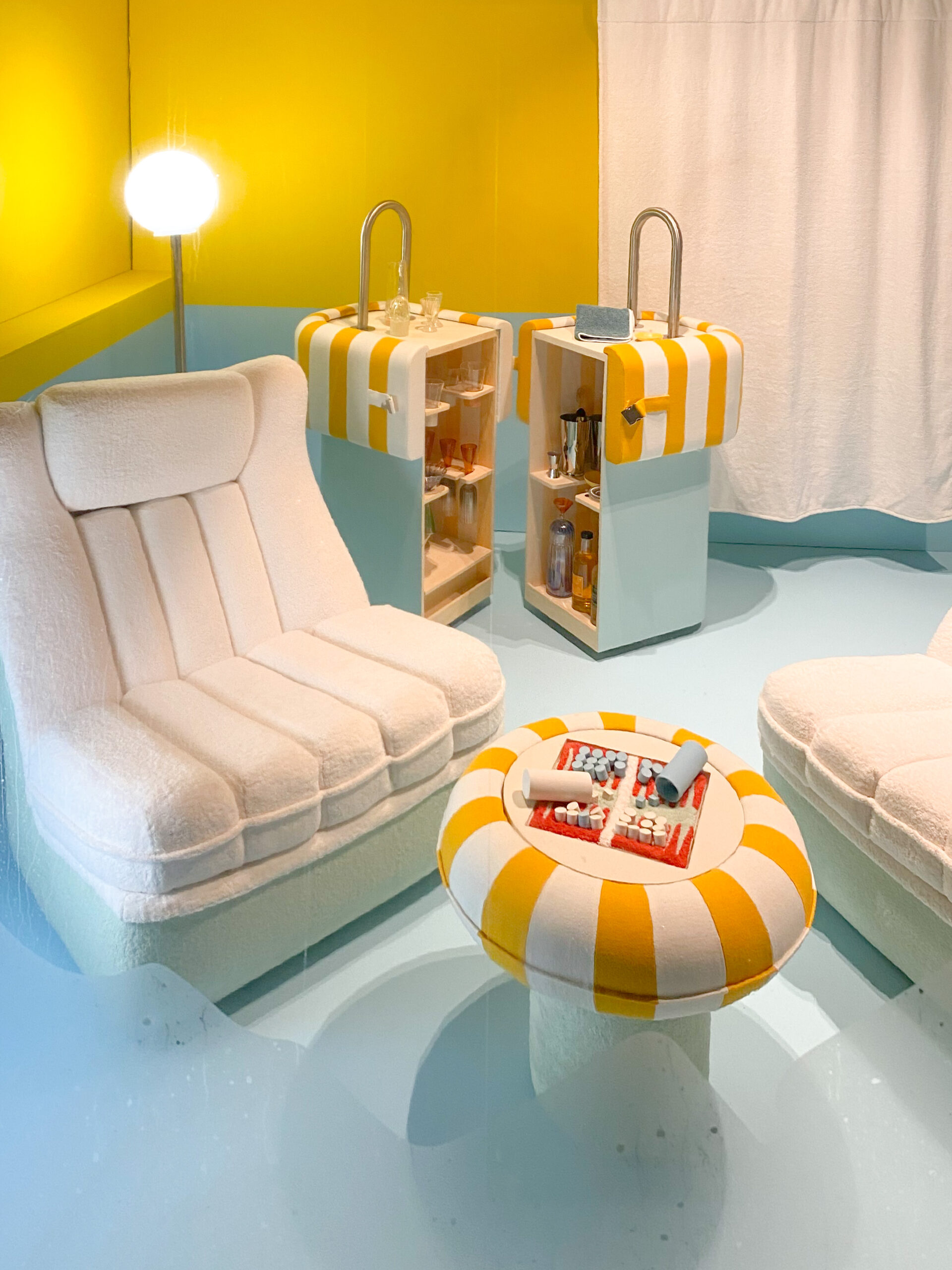 For this occasion Clémence Plumelet and Geoffrey Pascal present in the former bishopric of Toulon "The dried out case of a pool from another time that gives way to a stay where relaxation is the key word. Between memories of the Riviera of yesterday and the projection of an idealized villa, where the languor of a steamy afternoon invites you to take refuge in this sunny pool with floating furniture lined with sponge. The Mediterranean, like a spring promise of warmth and light where water is only a suggestion.
Discover this poetic space that invites you to disconnect, a refuge that fulfills the function of a lounge-bar where the world of games is evoked by the terrycloth backgammon board. Guess the references to Jacques Deray's La Piscine, where we discovered the superbly designed Gae Aulenti garden furniture. A unique creation deploying a total approach: light, sound and smell to live an immersive design experience.
Maxence Moutte and Givaudan will intoxicate you with their "Winter Sun" fragrance created for the occasion: "The freshness of sage and rosemary from the garrigue infused in a liqueur of plum, orgeat syrup and bourbon for a cocktail with a languid warmth like a winter afternoon sun in the Mediterranean."
The evening was in full swing thanks to L'idéal and its delicious Mediterranean buffet with products selected with heart, thanks to the Manguin Distillery and its olive-based cocktail and to Roxane our bar-made of the evening.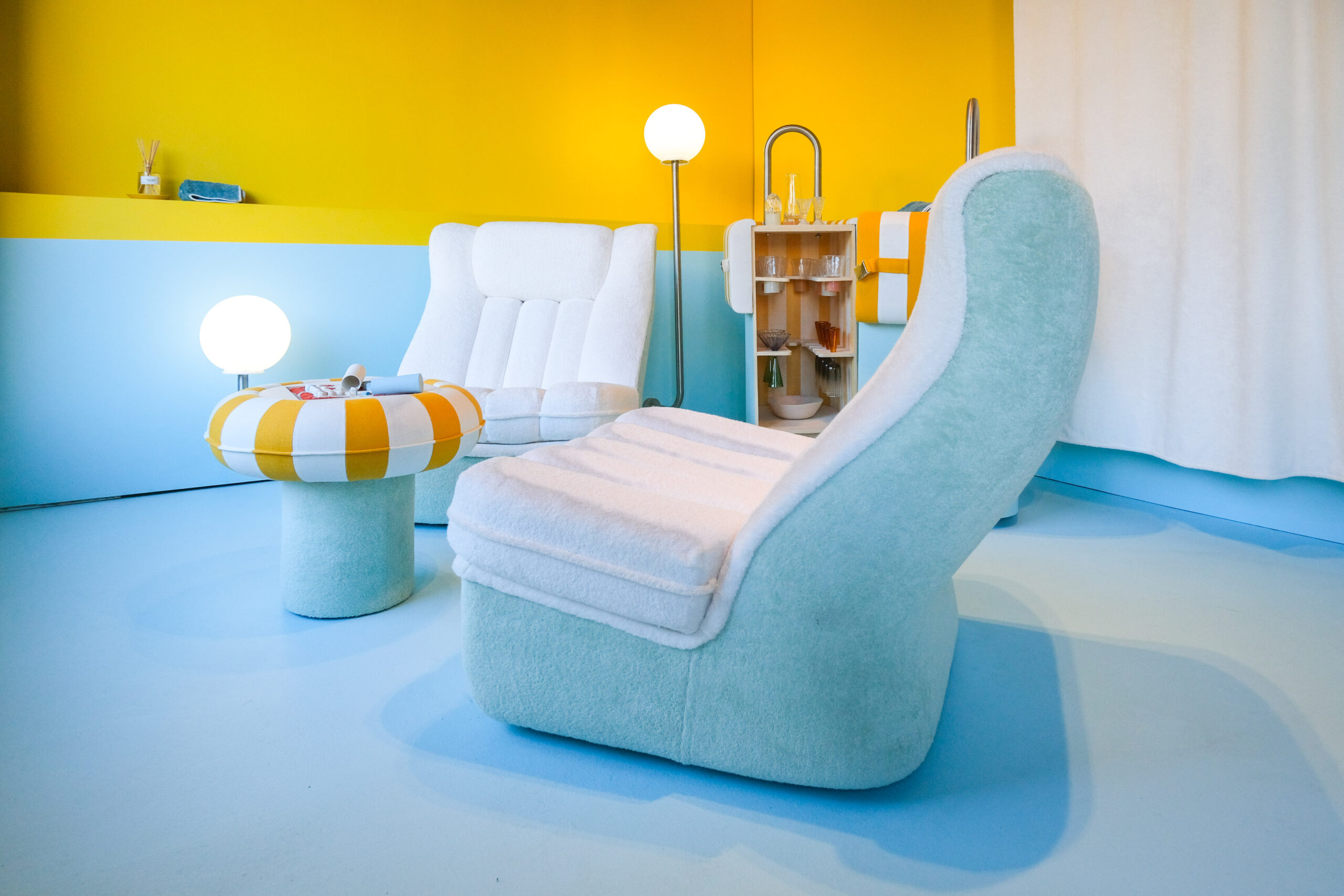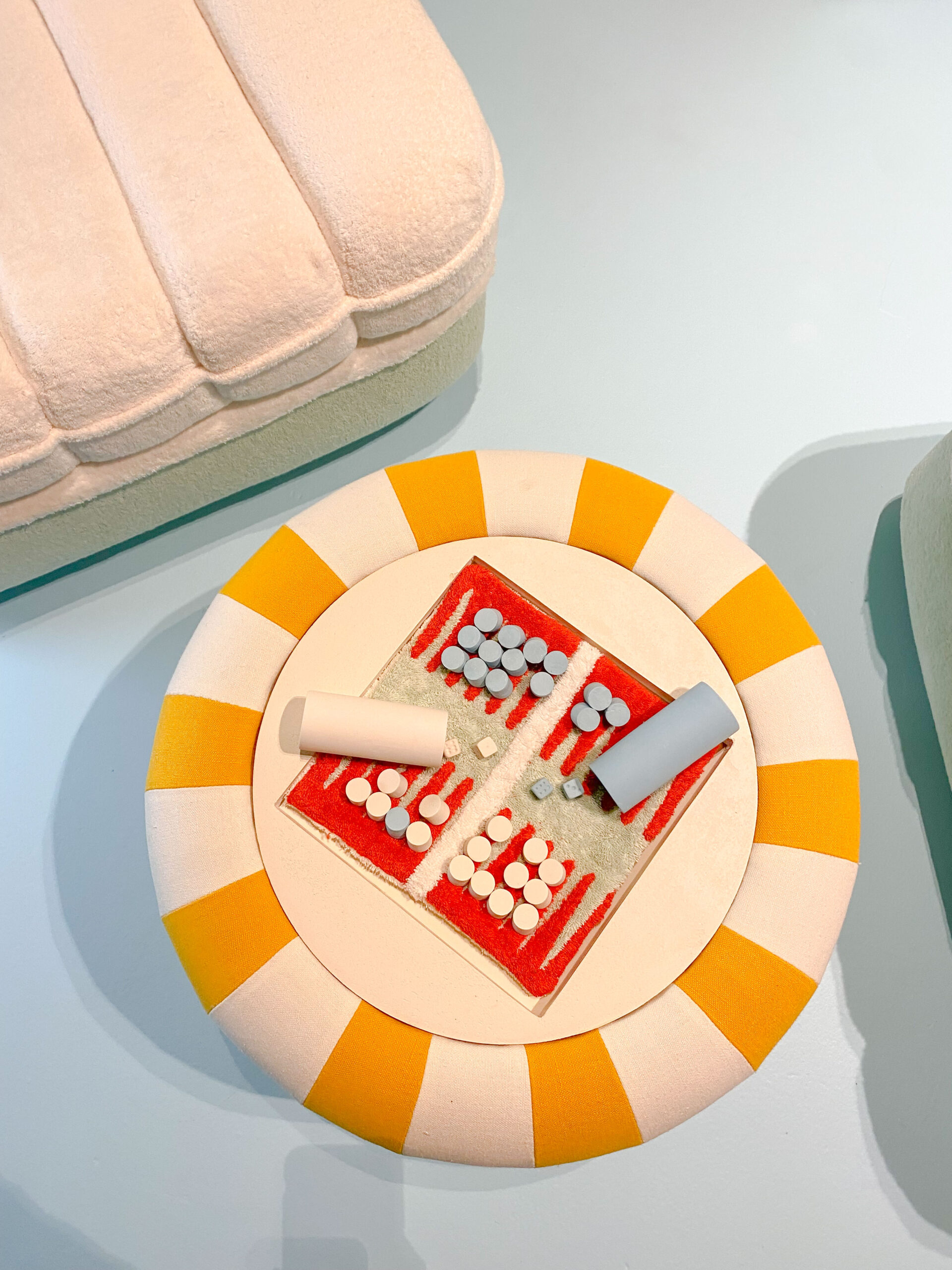 Studio MARCEL POULAIN
Clémence Plumelet graduated from Duperré school in textile design, leaves for the Netherlands in 2015 to join the prestigious Design Academy of Eindhoven where she meets Geoffrey Pascal.
Together they founded the MARCEL POULAIN Studio which combines their desires to preserve artisanal and industrial know-how as object and textile designers. Each project is initiated by the search for a scenario that echoes memories of the collective memory, on which is grafted a material, then a form, and finally the case to accommodate them.
The initial story guides them throughout this process to create a discussion between the place and the objects that animate it in a multisensory approach.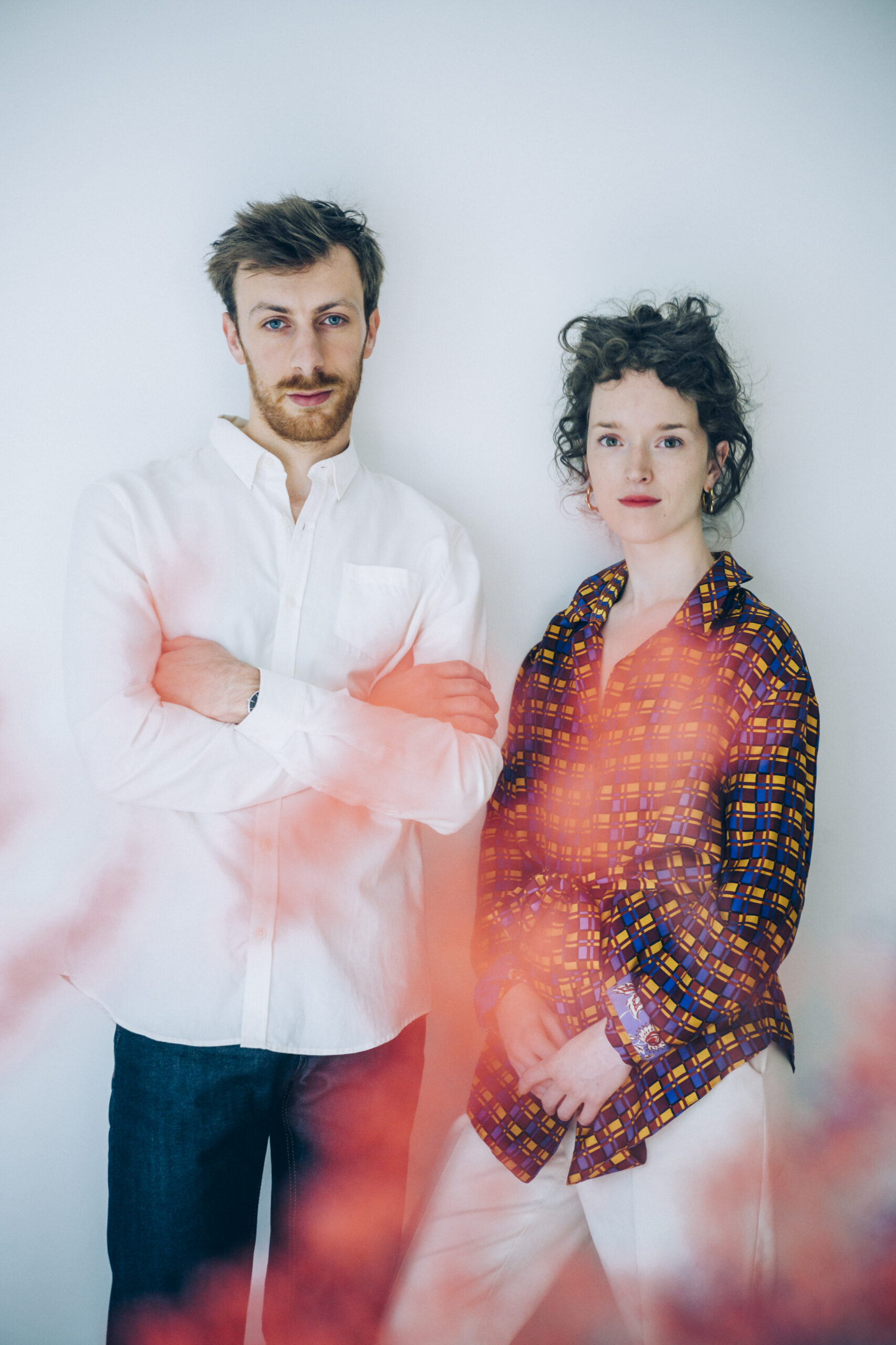 Relax Factory
Fascinated by 50's and 60's design, Jean-Baptiste Moutte puts his talent and his requirement for the revival of old furniture.
A meticulous and perfectionist upholsterer, he has been giving a second life to vintage furniture since 2007 in the Relax Factory workshop. With the taste of beautiful things, defended since his beginnings, he revisits the classics in a clever mix of textures, colors and materials down to the smallest detail, in an approach of quality and durability.
Antique dealers, collectors, amateurs and institutions call upon his know-how and his precision to take care of their piece, or for an accompaniment for their project, such as the Villa Noailles, the Palais de Tokyo in Paris or the Twenty First Gallery in New York…
Dive into the colorful, playful and timeless universe
of the MARCEL POULAIN studio!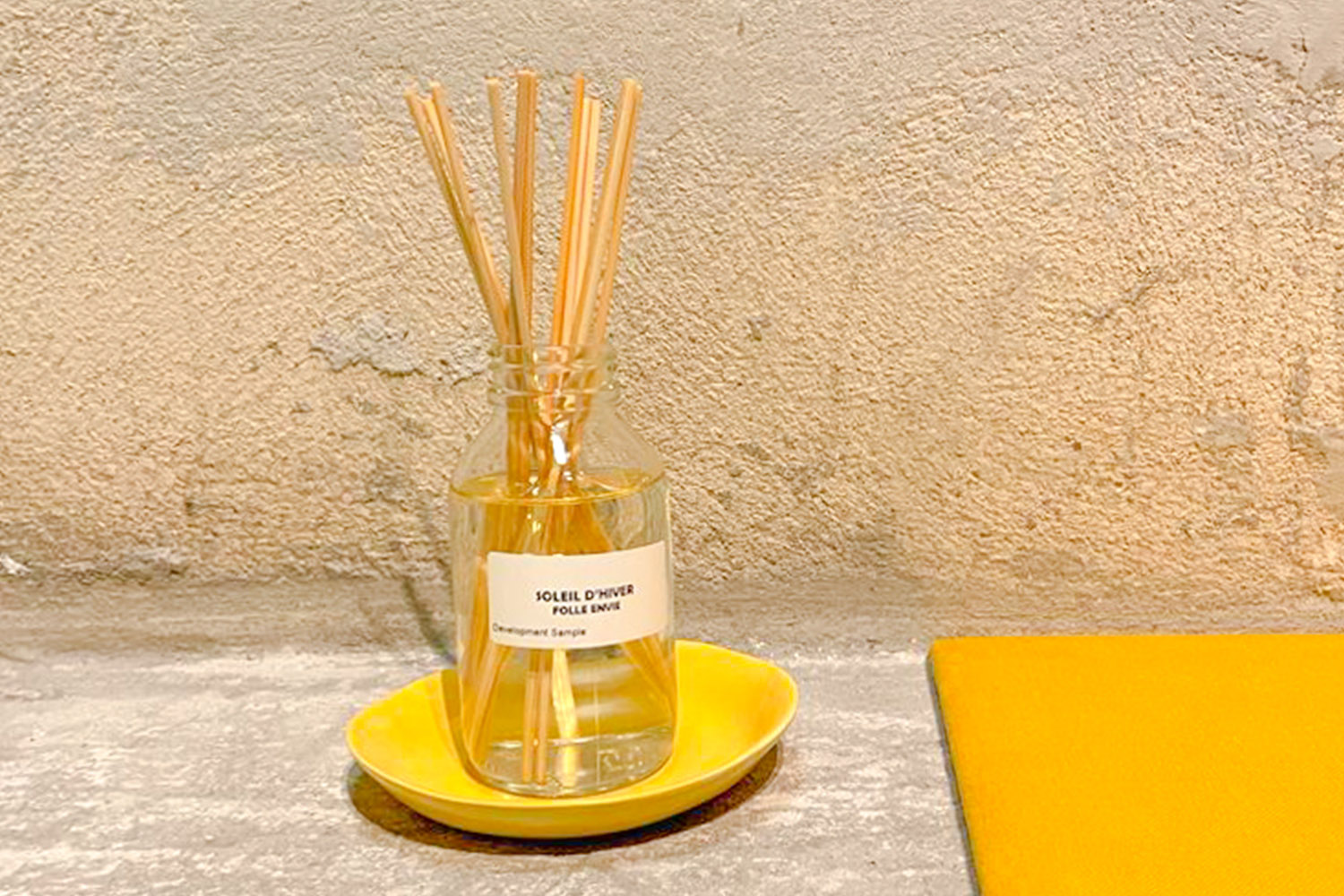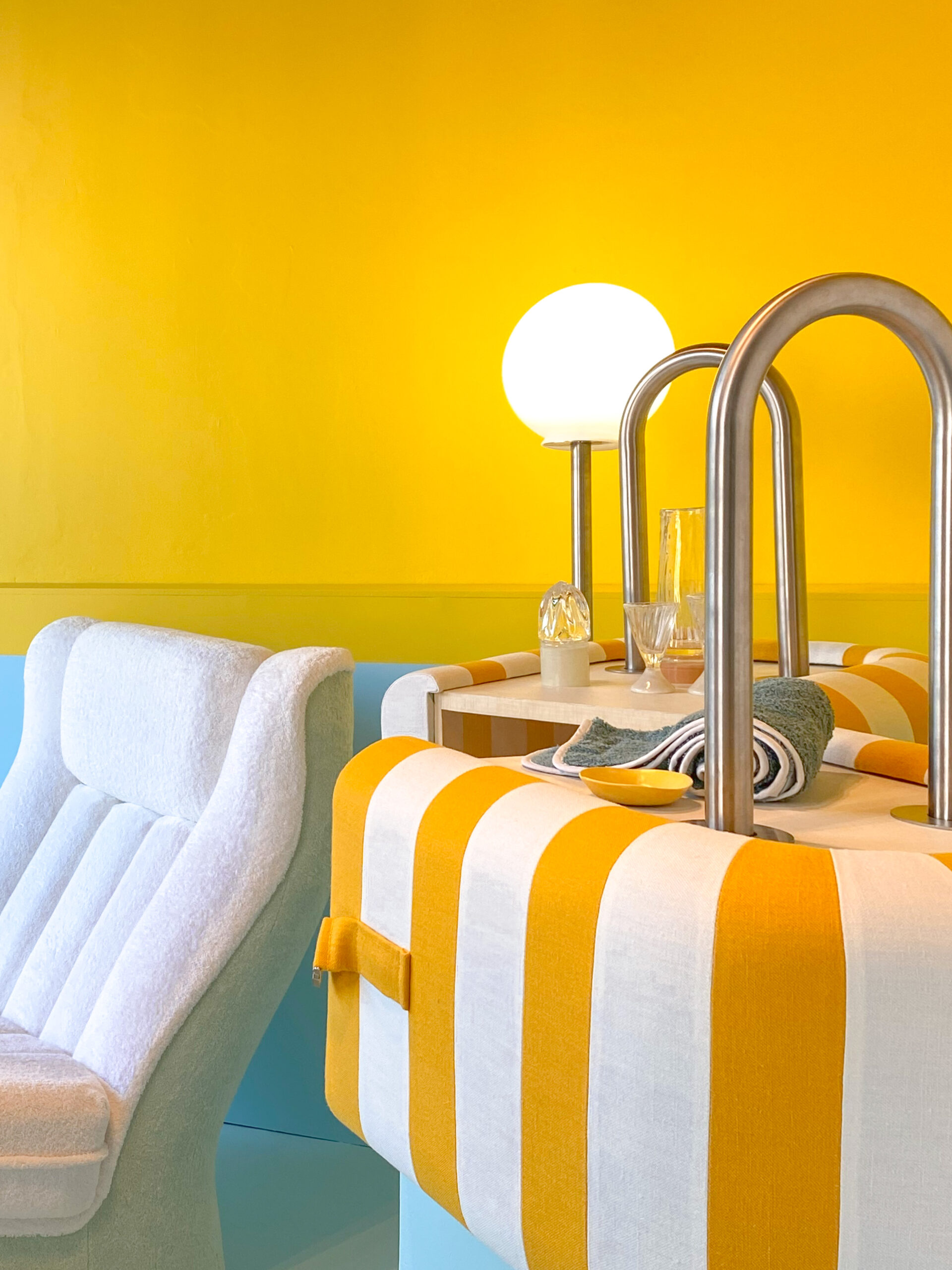 From January 28th 2022 to April 28th 2022 at Maison ARCHIK Marseille
Élitis I Givaudan I Distillerie Manguin I Mobilier National I Hyptnotik I la Villa Noailles I  Apsara créations I Hwood ébiniste I Matelas Pour Tous I Ar Sculpt I AD Lucem I PHC Expert I Alessi  I Serena Confalonieri I Atelier George I Vanessa de Saint Seine I La Serviette Paris I Quadrissimo